Learn IT with the League of Extraordinary Minds
Create code!
Solve problems!
Have fun!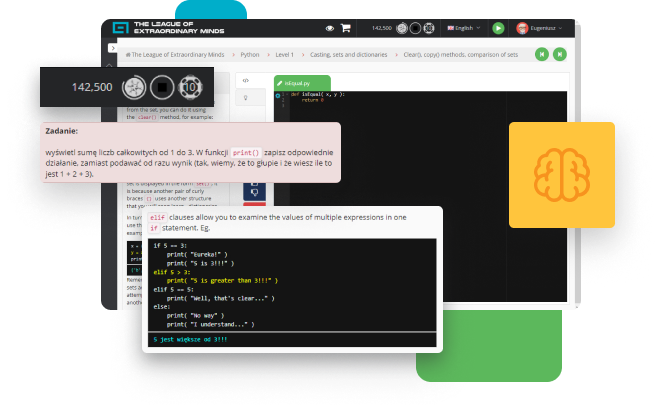 Learn to think like a programmer  
Learn to think like a programmer and solve problems by creating real code in Python or using SQL to work with databases!
Learning to program has never been as fun as with the award-winnig. innovative LEM platform. You might bite your nails and tear some hair out of your head in the process, but always look on the bright side – you'll save on cosmetic services! What other platform can offer you so much?!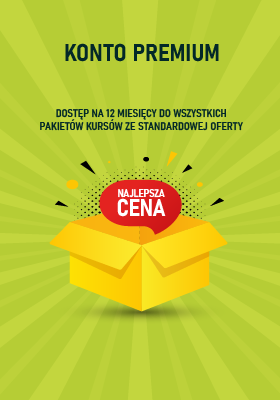 The package includes access to courses: Python level 1, SQL level 1, SQL level 2.
Find out more about the course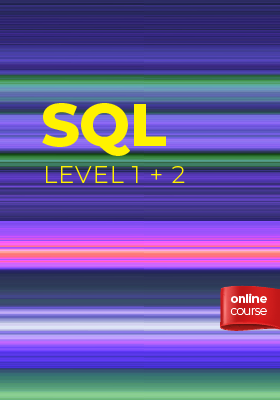 SQL level 1 + level 2 – induvidual
The package includes access to both levels of the SQL course: level 1 and level 2.
Find out more about the course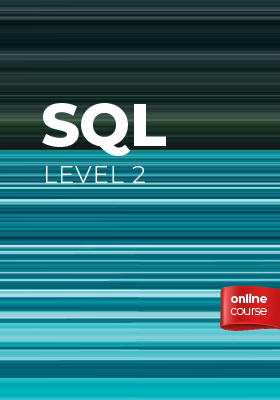 In the second part of the SQL course, you will develop your knowledge of advanced techniques for working with numerical and text data, you will learn how to work with data from multiple tables (joining tables), you will learn new, interesting and useful SQL functions, as well as the basics of query optimization and database design.
Find out more about the course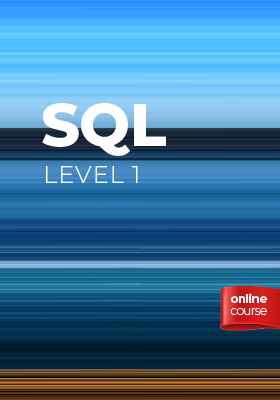 SQL language basics course. You will learn what SQL language and Database Management Systems are. You will learn the basic clauses and operators of the SQL language for retrieving, filtering and sorting data as well as performing arithmetic operations on numbers and operations on text data. You will also learn how to modify data in the database, insert and delete records, create and delete tables.
Find out more about the course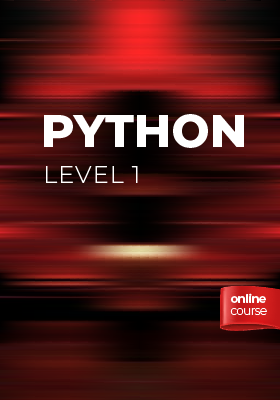 Python level 1 – individual
Python basics course. Solve problems using this extremely popular programming language. During the level 1 course, you will gain knowledge and skills in using the fundamental elements of the language, including: variables, functions, control statements, loops, logical and arithmetic operators, expressions as well as various types and data structures: strings, numbers, tuples, lists, dictionaries, sets. You will learn how to work with text files and exception handling, and you will also learn what it is and how to use the API.
Find out more about the course
Enter the programming world with LEE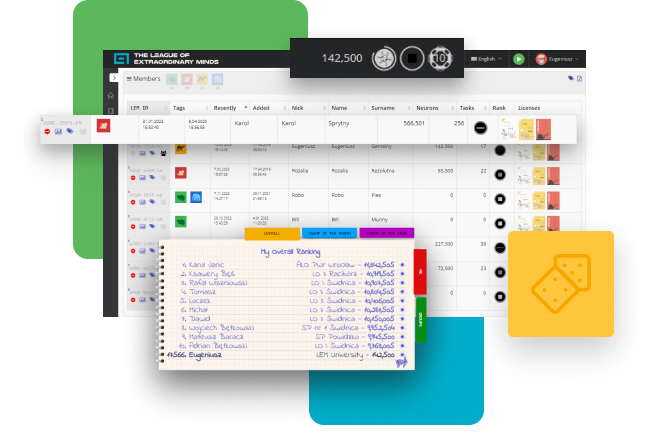 Learning through practice
Learning on the LEM platform consists in solving programming tasks in practice, i.e. creating real source code or queries authentic databases. The platform interface includes a development environment that allows you to edit the source code file and run the created program. Each lesson consists of an introduction to a specific issue and problem that needs to be solved by creating a program or – in the case of SQL – by querying the database.
Automatic evaluation of solutions
The created and launched solution is subject to immediate, fully automatic evaluation. The results are returned instantly and presented in tabs with program output data, tests, descriptions of possible errors and tips. This allows you to verify errors on an ongoing basis and try many ways to solve the task.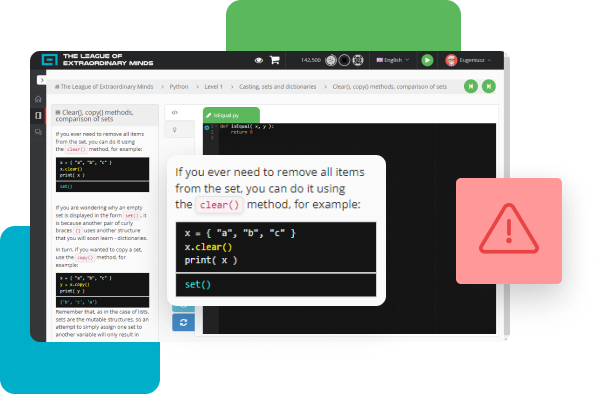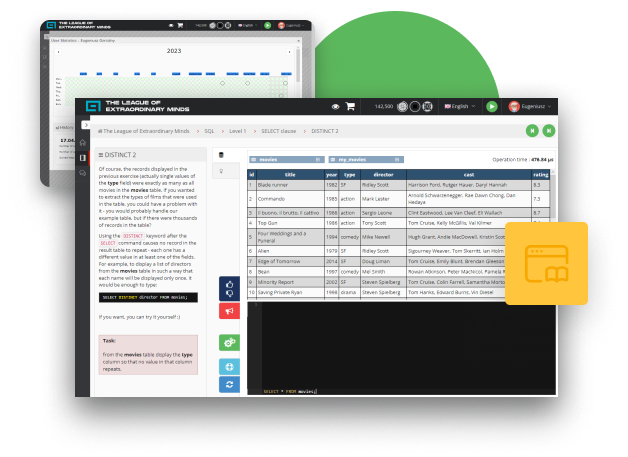 Regardless of your approach, while learning you will gain neurons – in the brain and on the platform (the former is not yet scientifically confirmed, but changes in the behavior of people using LEM are easily noticeable. Research is underway whether these changes are for the better or for the worse… ). Earn achievements, resources, medals, ranks, climb the rankings and compare with other users. If you have a boring nature, you can also ignore all this and just study…
Find out more about the platform
Your platform is amazing. Intuitive, everything explained well. It's really nice to use and go through the stages.
Patrick
City Hall
I can't help but show my admiration. So far, this platform is working great, technical support responds on time, issues are explained in a factual and, what is extremely important (kudos to the person writing the texts), very funny in some places. For now, I'm delighted. I tested code.org. codecombat, Khan Academy – they are all great, but you have nothing to be ashamed of and you are becoming a leader in this segment.
Luke
teacher
Platforma daje uczniom doskonałe możliwości rozpoczęcia nauki programowania. Cieszę się, że mogę z niej korzystać.
Jaroslaw
teacher
FREQUENTLY ASKED QUESTIONS
Is the LEM account paid?

Registration and having an account on the platform are completely free of charge. Only access to full versions of individual courses is paid.

Are LEM courses only for students?

No, the courses on the platform are for practical learning of programming and are intended for anyone interested, including adults! The offer for schools includes special courses designed to be used at school in IT lessons, based on the current core curriculum and adapted to the abilities of an average student. Other courses are designed for anyone of any age who would like to learn programming, working with databases or other information technologies from scratch.

I bought the course, when will I get access to it?

If you have purchased a course on our website, you have been sent a message with an activation code. Log in to your account and use the code in the "Activation code" field, which you will find in the "My Account" tab after clicking this option in the menu in the upper right corner of the screen. Using the code will unlock access to the course. If you purchase a course directly on the platform, access is activated immediately after payment. Please note that in most courses you have to complete the tasks sequentially, so you can only open the first lesson at the very beginning. Subsequent lessons will be unlocked along with your progress in solving the preceding lessons.

I have zero sense of humor. Can I still use the platform?

Of course you can try, but it will be hard. We suggest using the free version first.

League of Unusual Minds -
Your support in learning programming!